Whether you're brand new to the game or a vintage runner from way back, you're welcome to come by for some friendly games over coffee.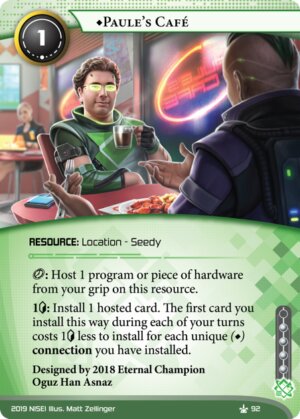 Learn to play, try out the Gateway decks, and test your skills in casual games. We'll be playing Startup Format: build your decks from Nisei's System Gateway, System Update, Downfall and Uprising (or play ones we've prepared earlier).
Entry and Prizes
$5 donation keeps the promo cards coming. If your circumstances don't allow it, that's fine.
In addition to the Nisei Startup prize kit, I'll add a playset of 0thmxma's Spin Doctor for every player over 4.
Safety First
As always, we will follow Covid-safe settings. At the time of writing, masks are needed in retail settings (when not eating or drinking).
If Covid developments prevent the event running in-store, I will run the event online via the Melbourne Netrunner Discord and Jinteki.net.
Get in touch
You can always get in touch with the Melbourne Netrunner community on our Discord channel.